ONLINE BOOKING
 Prices are stated per apartment
 A deposit of 30% of the total cost of your stay is required to confirm your booking
 You can choose from one-room, two-room and three-room apartments with between two and six beds, some with sea views
 the Kitchen daily cleaning is not included in the service of the apartments
 Please contact us direct for stays of different lengths
 No checks
 We accept credit or debit cards
 You can pay the deposit by Visa or Mastercard by fax, or directly via the Internet, as well as by bank transfer or postal order
Small sized dogs (maximum 13 pounds) are welcome provided they do not disturb our other guests. Please, at the Reservation let us know if you are bringing any dogs. (only one dog for apartment) It is forbidden to leave alone the dog in the apartment
REGULATION
We advise you to contact us directly is you find no bookings available through the San Remo Italy online booking service. Our e-mail is: info@dueporti.it
WE RECOMMEND TO OUR DEAR GUESTS TO ARRIVE IN SANREMO WITH EUROS AS THEIR CURRENCY – OUR STRUCTURE DOESN'T CARRY OUT THE EXCHANGE OF MONEY – UNFORTUNATELY, THERE ARE NO AGENCIES IN SANREMO WHICH OFFER THAT SERVICE – THE BANKS DON'T EXCHANGE MONEY FOR THOSE WHO AREN'T CLIENTS OF THE BANK
We advise you to contact the booking office by contact form or telephone even if no apartments are available through the online San Remo booking system.
When booking online you will be required to enter your credit card information (Visa, Eurocard or Mastercard), which will be used by us to debit the deposit which you agree to pay upon booking.
You will receive an initial e-mail as confirmation of booking automatically.
A second e-mail will be sent later, showing the sum paid as deposit (30% of total cost), and which has been debited.
BOOKING:
At the time of booking, guests are required to pay 30% of the overall price as a deposit not refundable
PAYMENT OF DEPOSIT:
You can use credit cards belonging to the Mastercard, Eurocard or Visa circuits. The quickest way to pay your deposit is through our website using Paypal or GestPay.
Select Paypal to enter the Paypal site, write in the amount you have to pay and enter your credit card information or, if you are already a registered Paypal user, use the information already saved.
Paypal uses secure transaction systems to safeguard your information.
Press the Banca Sella button to be rerouted to the secure Banca Sella GestPay site where you can enter your credit card information.
You have to provide an e-mail address.
BY FAX
Alternatively, you can send us a fax, to 0039 0184 530700 authorising us to debit your Visa, Eurocard, MasterCard or American Express card by writing in the 16-figure number on your card, the card expiry date, the amount you authorise us to debit, and signing the fax. Include a photocopy of the card itself with the fax (we can provide you with a special form for this purpose).
BY BANK TRANSFER
You can make out a bank transfer to: Banca CARIGE – Sanremo Current Account number 8022/80
For transfers within Italy:
ABI 6175 CAB 22700 CIN M
IBAN – IT50 M061 7522 7000 0000 0802 280
For transfers from abroad, you must add the BIC code:
CR GE IT GG 301
BY POSTAL ORDER
You can send a normal postal order to the Residence address: Residence dei Due Porti, Corso Trento e Trieste 21 – 18038 Sanremo IM
OFFERS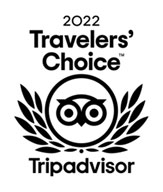 TESTIMONIAL