LAST MINUTE SAN REMO SPECIAL OFFERS
There is always a good reason to come visit Sanremo at the last minute. The Residence dei Due Porti is located downtown, near the sea and provides access on foot to all the services and attractions of the city. The Riviera is easily accessible by car or train from North and Central Italy and is located a short distance from Nice, France.
Our last minute specials, ranging from studios to 2 and 3-bedroom apartments, include various beds to accommodate up to six people. Prices differ for each apartment and the kitchen fee is not included in the price. The residence arrangement is the best solution to have relaxation and privacy, particularly in the case of a holiday home for families.
Sanremo is a worthy choice as your travel and accommodation destination. The all-year-round sunny and mild climate with its rich local and international events make this a very desirable place. Check out our attractive last minute deals and book your stay with us.
We do not accept checks, however we do accept credit cards and debit cards.
OFFERS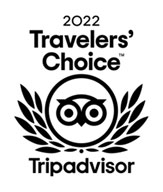 TESTIMONIAL