Read the reviews and comments of our guests and find out what they say about us. We present you a selection of statements from our customers from Tripadvisor and the most important travel websites. The Residence dei Due Porti Sanremo ranks among the best hotels and accommodation facilities recommended by travellers, for planning and booking accommodations and stays. See what people think about us and how satisfied they are about the services we offer: price/quality ratio, location, politeness, professionalism, cleanliness, convenience and all mod cons.
Globetrotter688 (19/05/2022) Booking 100%
very nice apartment in the city centre
Positive: The staff we met were all very friendly and customer minded. The apartment is exactly as shown on the Booking.com site. The daily cleaning is highly appreciated. The kitchen is small, but it is well equipped for a simple meal like breakfast or easy lunch. The seaview is great. The road between the beach and the apartment is not noisy during the night. It is easy to walk to many restaurants and the shopping street. We will stay there again next time visiting Sanremo. It is recommended to book a parking space if travel with car.
Rebecca (18/05/2022)  Booking 100%
awesome location and comfortable property with lots of benefits.
across from beach, bikes to use, very friendly and helpful staff, they upgraded us from studio to bigger apartment, and right by awesome bike path along sea. We extended our visit because we were enjoying it so much!
BB Ozymandias (02/05/2022)  Google 100%
A room with a view , friendly staff and clean rooms. No more to wish for when in Sanremo ..
And not to forget the view from the roof terrace .
aris (30/04/2022) Booking 100%
Staff was excellent and even realized it was bday and brought us free champagne!
Expedia user 01/04/2022 Expedia 100%
It's amazing place with amazing staff working there!! Very friendly and helpful!! Safe Parking for car and big !! Clean laundry with dryer! Beautiful view out of the balcony! Closed restaurant is 50 m away !! Beach just 100 m away!! Places to see just 300 m away!! Shopping street about 500 m away! U just in the heart of Sanremo !! Veryyyyyy clean rooms !! New bathroom and shower with a lot of parfumerie!! U getting bathrobes with home Flipflops ❤️ Coffee machine, pot & pans, plates, glasses ,silverware in a kitchen and huge refrigerator!! Thank you for amazing stay!! Coming back soon for sure !!!
Mark D (25/03/2022) Tripadvisor 100%
First visit to San Remo
This was my first visit to San Remo, principally to see the Milano-San Remo cycling race. I chose Residence Del Due Porti initially because of its very close proximity to the Via Roma, where the race finishes. The accommodation consists of apartments. I was lucky enough to get a sea view, which was incredible. The staff at the facility were very attentive and helpful. I was grateful that they spoke enough English to counter my pretty poor Italian (scuse!!). The apartment was well kept, clean and very comfortable. I enjoyed my three nights stay there and would certainly consider returning. I was also able to park my motorbike in their private car park.
Mark (21/03/2022) Booking 100%
Great location. Friendly stafff.
The hotel offers self-catering apartments and enjoys a sea front location. There is parking available on site, which was a requirement for my motorbike. It has a great location to access all of the main San Remo attractions. The staff are friendly and welcoming. I really enjoyed my stay here.
Lucian (20/03/2022) Booking 90%
Nice clean hotel and great hosts
close to the beach, nice, clean room, parking, very nice helpful people at reception, free bicycles, coffee and tea in the room, I would return gladly
Gyula 08/10/2021 Booking 100%
Positive: First – the team from the hotel. If I say friendly, it is not enough! Very helpful, offering suggestions for restaurants and places to be visited, managing all the needs. Room very clean and nice, everything perfect arranged. The kitchen corner equipped well. 100-150 metres away there is a Conad shop where you can make food shopping. The beach very clean.
Spomenka Vukojicic 06/09/2021 Booking 100%
Great location! Very clean! Rooms are big enough ad very comfortable. Amazingly kind staff. Also we had a kids playground, so the kids had amazing time. Beach in front of the hotel is gorgeus. Would come back again ❤️
Larysa 16/08/2021 Booking 100%
We liked everything. Great value for money. Beach is very close. There is a playground for kids.
Ora July 11 2021 Booking.com 100%  
Fantastic! The apartment gave us access to everything we were looking to do and staff is fabulous!
Positive: Perfect amenities for our needs. Extremely clean. Perfect location. Walking distance from everything we'd want to do in San Remo. And access to all local beaches. Extremely friendly and helpful staff. Use of bikes was a HUGE asset.
Rachel June 05 2021 Booking.com 100%
Nice / clean apartment accommodate us. Hotel provide free bicycles for guests was great, lovely / helpful staff.
Shaun Very pleasant Oct 11 2020 100% Booking
Positive: Greeting was genuine, free upgrade and moved to a room overlooking the sea. Clean and Comfortable
Paul S Jul 11 2020 5/5 Tripadvisor 
Very clean, spacious and good location
Great value, very clean, spacious appartement, great location and very friendly staff. We are normally fussy too but we thought it was great for 1 night. I'd stay there longer. I would recommend this place.
Anita feb 23 2020 Booking.com 10/10 
Positive: Very nice location, friendly and helpful staff. Convenient for families with small children
Margaret Oct 28 2019 (96%) 9/10 – The location was very good being in very close walking distance to food shops, bars and restaurants. Could also walk to the station and trams. The apartment was small but well kitted out and the air conditioning kept us comfortable. We would recommend this property.
Alicia June 03 2019 (96%) 10/10 – Amazing, the host made us feel so welcome.
Natalia May 11 2019 (92%) 9/10 – Great location and beautiful seaview from the apartment. Very friendly staff, specially Matteo at the reception. Basic apartment with everything we needed and great value for money.
Adina May 05 2019 (96%) 10/10 – Great place to spend your family vacation!Friendly and helpful staff!Great, spotless apartment, decorated with care and good taste! Kitchen and bathroom very well equipped!Great location!We will definitely come back!
Booking.com user March 25 2019 (92%) 9/10– Bright, well equipped apartment. Excellent location. Friendly staff.
Polly Oct 29 2018 (96%) 10/10 – Our appartment was spacious, comfortable and extremely well equipped. The location was perfect for the town centre, restaurants, bars, the beach in better weather and all the staff were so helpful.
Kirsten Oct 04 2018 (96%) 10/10 – Friendly staff. Great location- just across from the beach. It had everything we needed as a family.
Te0s May 09 2018 (92%) 9/10 –  Very nice place with friendly and hospitable staff! Close to the sea and all the places to visit.
Catherine August 01 2015 – 100% 5/5 – We just stayed at this hotel for two days with our three children. It far exceeded our expectations. The hotel was very clean, and the room was spacious even by American standards. It has a full kitchen and kitchen table in it! The bed was king-sized and the sofa bed turns into two twin beds. This wasn't very clear when we booked it, so we were surprised and pleased. The staff were all SO friendly and tolerant of loud children. Another surprise was that there must have been 2+ bicycles [3 or 4 with baby seats!] available for loan for free. So we were able to borrow these and go biking on the BEAUTIFUL, stunning bicycle path along the Mediterranean. It was the most beautiful bike ride we had ever been on, and the path extends for miles and miles with stunning beaches along the way. The beach located by the hotel is literally steps outside. The beach is incredibly clean, but it does feel like a city beach [the water is a bit cloudy, but overall a good beach]. There's a playground on this beach. The beaches along the bike path were breathtakingly beautiful, so don't settle necessarily for the beach by the hotel. The WIFI worked well – I really can't say enough about this hotel. I think the photos don't really do it justice. It's not glamourous, but it's perfect for a traveling family. 🙂
Karen G. March 23 2015 – 100% 5/5 – Top location just by the beach. Dogs welcome. Free use of bicycles and the hotel is located on a gorgeous, flat cycle path.Staff were super friendly and welcoming. The town has some excellent restaurants. We tried the 3 most highly rated and were really impressed.
Sgreenbhoy May 30 2014 – 100% 5/5 – The best apartment I have ever stayed in. From start to finish a fantastic experience. Cleaned thoroughly ever day never any time pressure and amazing customer service. Best location in a great town. If in any doubt where to stay in Sam remo pick this one!!
Paula G. Apr 28 2014 – 100% 5/5 – I have been in Sanremo for holiday with my boyfriend last month and I absolutely loved this place. The Location is situated few steps from the seaside and less than 5 minutes walk from the famous Via Matteotti and the old centre. The flat seaview is spacious and clean. The service was outstanding and friendly. Residence due porti rented us two bikes and we had an amazing ride all over the coast and we stopped in Piazza Bresca for happy hour. I loved it !!!
Lindsey k. Jan 27 2014 – 100% 5/5 – Great location and excellent value for money! Very friendly and helpful staff. Our apartment was basic, but clean and had everything you need. Right in the heart of the action on the port front. Thanks for a great stay (and sending our driving licence and blackberry back after we left it in our room) x
David San Diego, CA, USA, Jun 11 2013 – The modern feel of the rooms, the great beach front location and the friendliness of staff. Walls are a bit thin, which seems to be common in Italy. If you are hyper-sensitive to noise, bring some silicon earplugs…a small price to pay. On the (sandy! imported?) beach at Sanremo. Near to festive area of restaurants and port, super convenient for train. The Residence dei Due Porti is a must stay if you want a reasonably priced, modern and ever-so friendly and responsive hotel in Sanremo. We stayed in both a family sized room with a slight view and a small Meditarranean view one and both rooms were immaculate, cozy and modernly decorated and furnished. The staff could not be friendlier, the location is beach front and yet only a short walk, if youre traveling light, from the superb newer underground train station. Literally outside the hotel is part of the long (Europes longest) bike trail they created when they moved the train lines from the beach front to the mountain tunnel, and the hotel will let you use one of several basic bikes for free. We rode for 2 hours and still did not run out of trail, instead finding stunning ocean view places to stop for coffee and ice cream. Hotel is a short walk from a great Conad supermarket for supplies and from restaurants, bars etc. which take care of locals, tourists and the port boat traffic. Unconditonally recommended.
Reviews And Comments Of Our Guests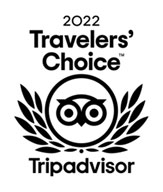 TESTIMONIAL